That which God made and called very good has become in too many Christian contexts a source of sorrow and pain. In this unit, we'll reflect on the ways in which Christian teachings on gender and sexuality have led to harm and injustice, as well as consider how understanding gender and sexuality through a more expansive theological lens might help us to envision a more just world.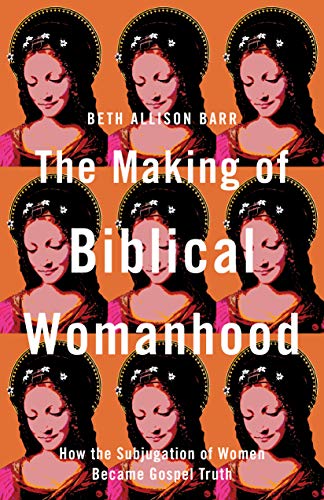 Webinar with Beth Allison Barr about her latest book, The Making of Biblical Womanhood: How the Subjugation of Women Became Gospel Truth. This live event will take place 9:30 am – 11:00 am Pacific Time on Saturday, March 12 (recording available afterward on the network platform).
Mini Lecture: A Theology of Paradox: Meditations on the Beginning and Ending of Genesis.
Spiritual practices, led by Kinship Commons, a women-of-color-owned collective of artists who curate worship and liturgies centering BIPOC voices.
Online Discussions: Join the conversation with people from all over the world.
Fireside Chat with Mihee Kim-Kort: To wrap up our month, Peter Choi and Mihee Kim-Kort will revisit key themes and questions that arose over the month. This event will take place 7:00 – 8:00 pm Pacific Time on Thursday, March 24 (recording available afterward on the network platform).
And more (podcast, curated readings, etc.).
Sign up for the Faith and Justice Network to participate. Join us for a month, a season, or a year or more.
Seek Faith, Learn Justice, Together in Community