What if we spent less time obsessing over perfection and the illusory, exhausting dream of plenitude? And more time embracing our frailties? What if we were more honest about our finitude and the futility of many of our days? These are some of the questions queer theology raises for us. In a surprising twist, Linn Marie Tonstad describes queer theology's critique of the cult of wholeness and flourishing and the need to make more room for sin, violence, and fragmentation. In her words:
"Are queerness and sexuality about reckoning with the ambiguity of human experience and relationality and the inescapability of conflict and (a kind of) violence, even in the 'best' situations and relationships? Or is queer sexuality about maximizing the good possibilities of human existence, possibilities that can be recognized, fostered, and developed?"
Additional questions along the way will help to frame our work together: What is queer? What is queer theology? Why are queer theologies important?
Throughout November, reflecting on these questions will guide us deeper into the inward journey of spirituality.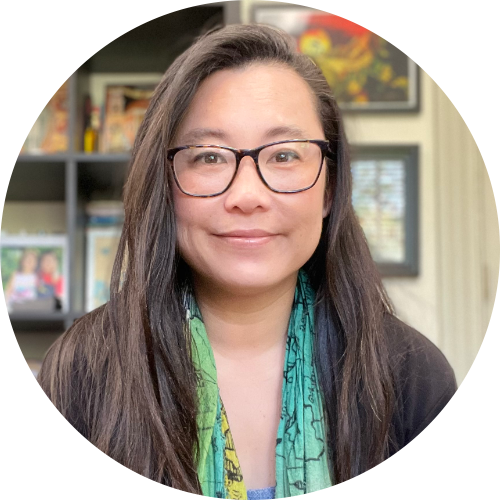 Network membership includes access to the following:
Seminar with Mihee Kim-Kort: This live event, with both online and in-person options, will take place 10:00-11:00 am Pacific Time on Saturday, November 4 (recording available afterward on the network platform).
Short Video: "This Fragmented Life"
Evening Prayer: Led by Kinship Commons, a women-of-color-owned collective of artists who curate worship and liturgies centering BIPOC voices
Office Hours: Check in with our community leaders to chat about anything on your mind or heart
Curated Readings: Works by Mihee Kim-Kort, Linn Marie Tonstad, Kosuke Koyama, Barbara A. Holmes, Wendell Berry, Padraig O'Tuama
Online Discussions: Join the conversation with people from all over the world
Fireside Chat: A virtual gathering to process together what we've learned over the past month. This event will take place 6:00–7:00 pm Pacific Time on Thursday, November 16
Join us for a month, a season, or a year or more!
Seek Faith, Learn Justice, Together in Community